A tradition since 2011, this contest is specifically for children of our Nederveld Team. Entrants submit their artwork and each employee will then get to vote for their favorite. In addition to receiving a prize, the winner gets to choose a charity organization of which Nederveld will make a donation to in their name.
We look forward to seeing all of the children's artwork entries each year and are always grateful for the opportunity to support a worthy cause that is meaningful to the winning artist.
2021 Winning Artist: Jameson Walter, Age 9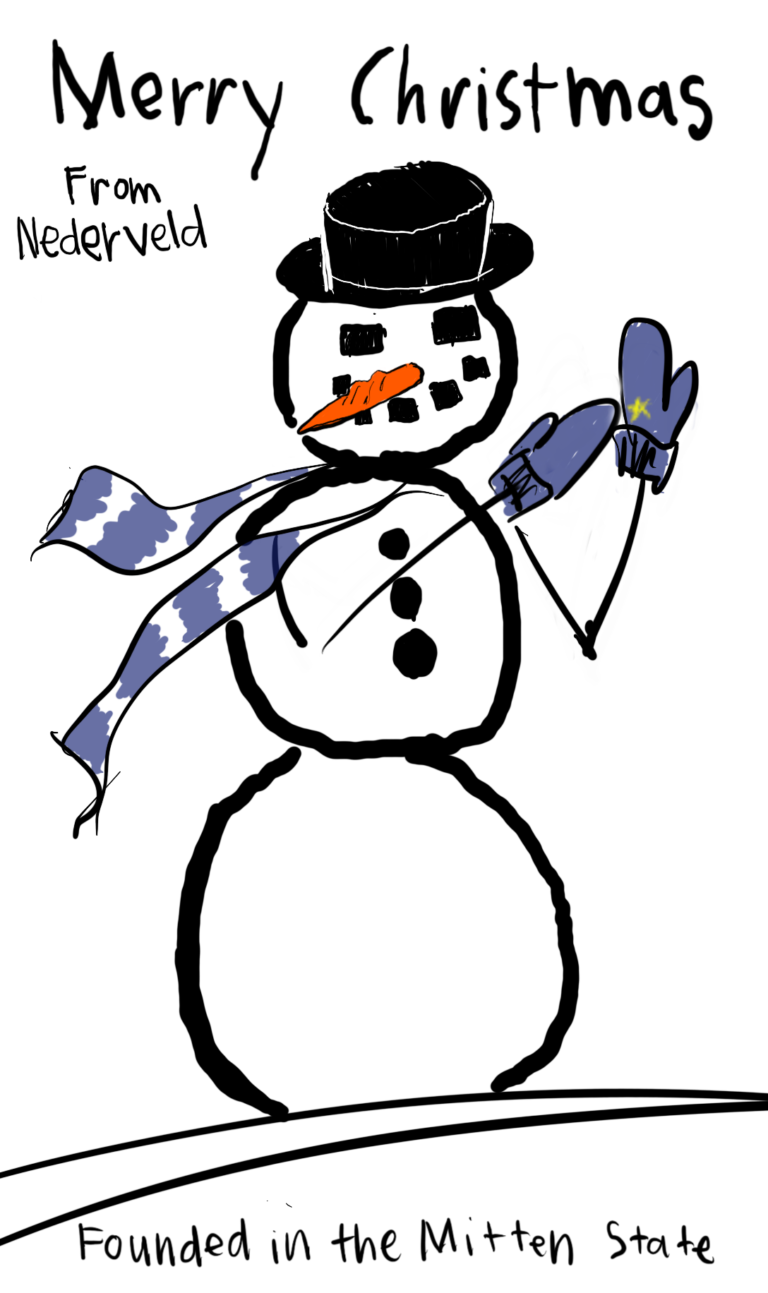 2021 Winning Artist: Jameson Walter, Age 9
Jameson is the son of Jamie Walter, head of Landscape Architecture from our Grand Rapids office. He was voted as our winning artist through a company-wide ballot, and has his artwork featured on our printed Christmas card. Jameson chose Positive Vibe Warriors as the recipient of a donation in his name.

Positive Vibe Warriors is a non-profit who supplies surfboards to and helps teach under privileged kids the joy of surfing. Jameson chose this organization because he felt this was a way that he could share his passion during the Christmas season. Learn more about PVW HERE.